miscarriage moms for life Terms of Use and Privacy Statement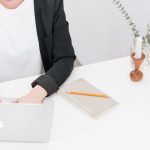 This Privacy Statement applies only to the information collected online through Miscarriage Moms For Life (and any of its related outreaches or microsites).
Miscarriage Moms For Life collects participant's information to enhance their overall experience. This privacy policy may assist you in understanding what information we may gather about you when you visit our website, how that information is used, and safeguards for that information.
INFORMATION COLLECTED ONLINE
1. General Browsing Information
Miscarriage Moms For Life gathers each user's navigational information during each visit to our website. Non-personally identifiable information (such as domain type, browser version, service provider, and IP address) may be collected in the process of gathering navigational information. This navigational information tells Miscarriage Moms For Life about the visitors' use of our website, including the most visited areas or the time a page on our site was last visited. It also tells us about the time it takes a visitor to download pages, connect to our website, and similar technical efficiencies of our services and website. The navigational information helps Miscarriage Moms For Life better understand our visitors' experiences so that we may improve upon that experience by focusing on more of the services, products, and features our visitors prefer. Currently, Monster Insights, Clicky Analytics, and whatever is available through Jetpack, WordPress, etc. are being used for analytics services for general browsing information. To prevent fraud and abuse, and to maintain information security, full IP addresses and potentially other data points may be collected from time to time.
2. Personal Information
Miscarriage Moms For Life (and any of its related outreaches or microsites) may ask you to provide personal information (about yourself or someone to whom receives information) when you establish, update, or interact with a Miscarriage Moms For Life account. Signing up for email from Miscarriage Moms For Life may involve information being provided by email, requests to participate in surveys, communications about events and/or promotions, and other manners of communication.
Information collected may also include name, address, phone number(s), email address, reminders, messages, etc. that you enter/create.
We also collect information from you when you visit our site from other websites linked to Miscarriage Moms For Life. Information collected may include email, name, mailing, and related contacts.
USING PERSONAL INFORMATION WE COLLECT ONLINE
Miscarriage Moms For Life may use the personal information we collect from you for verification purposes, to deliver information about our website, promotions, or services or otherwise respond to your inquiries, including adding you to our email and/or mailing list when you sign up.
We may use the information you provide when visiting us from other websites that are linked to us to send you information about Miscarriage Moms For Life, products, events, promotions, etc. Additionally, we may use your contact information and/or name provided during sign up in any and/or all the ways described in this privacy statement relating to information usage and/or email usage.
Miscarriage Moms For Life may email you, which allows you to receive information about media events, special offers, new products, other unrelated products, and much more.
INFORMATION WE SHARE WITH THIRD PARTIES
Miscarriage Moms For Life may share information with its business partners and its business affiliates, and it may share information with co-sponsors of offers, services, promotions, and events. We may use third parties to help us provide services to you such as conducting surveys, monitoring site activity, maintaining our database, monitoring and administering emails, sending and administrating texts, and related. Third-party service providers may also assist us in offering, monitoring, and running microsites where you may provide personal information about yourself and possibly about your family and/or friends. The microsites may also include ways for you to access and download information from your existing email books through the service provider so you can readily share our promotions or other offers with your friends and/or family. Third parties may also provide aggregate, comparative information on the performance of our site and microsites to us and a select group.
If, after visiting Miscarriage Moms For Life, you choose to participate in a survey conducted through a third-party provider's website, any information you provide during the survey at their website will be subject to that third-party provider's privacy policy. Signing up to receive text messages through Miscarriage Moms For Life would not result in additional text messages from third parties, but we may share your cell phone number with a third party for other purposes.
Miscarriage Moms For Life may also participate with other unrelated websites that may link you to our website. It is possible that we may share personally identifiable information collected from you with the company linking you to our website. Miscarriage Moms For Life is not responsible for the privacy practices of the websites involved in this linking program, so you are encouraged to review the privacy policy of those websites you visit that links you to our site.
Also be aware that we may disclose specific information about you if necessary to do so by law or based on our good faith belief that it is necessary to conform or comply with the law or is necessary to protect the users of our website or the public. In the event Miscarriage Moms For Life sells or transfers all or a portion of its assets, consumer/user information may be one of the business assets transferred in agreement to the transaction requirements.