Our board, our Staff
Jesus Christ
The HEAD of Our Organization
Jesus Christ, the Name above all names, the Chief Cornerstone, is the Author and Finisher of this ministry. Though not named in any "official" human documentation, without Him, there would be no vision.
Without Him, there would be no miraculous revelation of wisdom and knowledge. Without leaning on His leadership through scripture reading, prayers, and fasting, this ministry would not have been birthed nor will it continue long. Our board and our staff seek His guidance in ministering.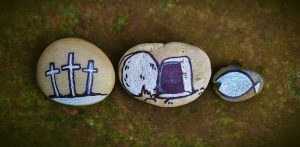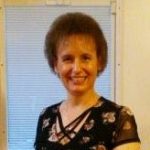 Tiffany Matthews,
President, CEO
Chief Executive Officer
Tiffany Matthews, President. I am not interested in building myself up. This is NOT about me. I am merely a voice, a pair of hands and feet, seeking to stay submitted to carry out His will on earth. I do this because other people need to see the light of life. Continue reading...
Other people need to know what God has taught (and continues to teach) me regarding the souls and the personhood of our preborns. God began teaching me this through my son, who is now in Heaven. [Read his story
here.
Consider purchasing the book,
When Unborn Babies Speak
, containing several of the expanded lessons I've learned.]
I would love to be able to cry with each of you. To even laugh with you over the joys of your pregnancy and expectations. To reassure you. To pull you out of the depths of despair, the prison of condemnation, the heaviness of shame.
Frankly, I cannot heal you. I am no deliverer. I cannot make anyone whole. But I serve the God who heals. I serve the God who delivers. I serve the God who makes us whole. And, should He graciously work through me in spite of my shortcomings, just know that it is not me, but God who is doing the work. He is the One who binds up your wounded heart. He is the One who sets you free from condemnation, despair, and shame. He is the One who comforts you. To God be the glory.

F. J.,
Vice President
Vice PResident
F. J., Vice President. This solid, seasoned woman of faith generously allowed me to add her name to the paperwork of this ministry (but not in public). I value her wisdom and insight greatly. [Picture is similar, but–to honor her request–is not her.]