Salvation Plan
No one is perfect.
Romans 3:10 "As it is written, there is none righteous, not even one…"
Everyone has sinned.
Romans 3:23 "For all have sinned and fall short of the glory of God."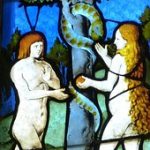 Where did sin come from?
Romans 5:12 "Therefore, just as through one man sin entered into the world, and death through sin, and so death spread to all men because all sinned."
The price of sin.
Romans 6:23a "For the wages of sin is death…."
Jesus paid for your sins.
Romans 5:8 "But God demonstrates His own love toward us, in that while we were yet sinners, Christ died for us."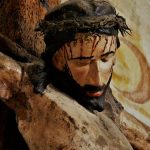 The greatest gift.
Romans 6:23b "…but the gift of God is eternal life through Jesus Christ our Lord."
The only way out.
Romans 10:9-10 "If you confess with your mouth Jesus as Lord, and believe in your heart that God raised Him from the dead, you shall be saved; for with the heart man believes, resulting in righteousness, and with the mouth man confesses, resulting in salvation."
Eternal salvation.
Romans 10:13 "For whosoever will call upon the name of the Lord will be saved."
Relationship with God.
John 1:12 "But as many as received Him, to them gave He power to become the sons of God, even to them that believe on His name:"
Everlasting life.
John 3:16-17 "For God so loved the world, that He gave His only begotten Son, that whosoever believeth in Him should not perish, but have everlasting life. For God sent not His Son into the world to condemn the world; but that the world through Him might be saved."
Hope for the future.
John 5:24 "Verily, verily, I say unto you, He that heareth My word, and believeth on Him that sent Me, hath everlasting life, and shall not come into condemnation; but is passed from death unto life."
Follow Christ: Follow God.
John 10:27-31 "My sheep hear My voice, and I know them, and they follow Me: And I give unto them eternal life; and they shall never perish, neither shall any man pluck them out of My hand. My Father, which gave them Me, is greater than all; and no man is able to pluck them out of My Father's hand. I and My Father are one."
Believe in Christ.
John 20:31 "But these are written, that ye might believe that Jesus is the Christ, the Son of God; and that believing ye might have life through His name."
The way for us to be reunited with our deceased babies is to enter into the common relationship that they have with their Creator God. This salvation plan briefly provides some backdrop regarding the restoration of relationship with God. One aspect of God is that He is relational: God wants a relationship with us humans even more so than we long to have a relationship with our babies who died before us.
Here is my caveat: Do not pursue a relationship with God for the sole purpose of eventually reuniting with your child(ren). While reuniting with your child(ren) will be a nice bonus to relationship with God, set your focus on God and His righteousness. Seek a relationship with God through Christ Jesus. He is a life-changer.
Are you ready?
-Are you ready to admit to yourself and to God that you are sinful and unable to please God by your own righteousness?
-Are you ready to acknowledge that Jesus Christ is God's perfect and righteous Son, and by His death on the cross all your sins have been paid for?
-Are you ready to accept Jesus Christ's righteousness so that you can stand blameless in God's sight and be worthy to enter the kingdom of Heaven after you die?
-Are you ready to repent of your sins? Do you realize that sin is something that God hates, and do you no longer want to hold onto sinful habits in your life?
Please keep reading a prayer for salvation to see how you may determine where you spend eternity.