Liberty: Forgiveness
Forgiveness, compassion, and remembrance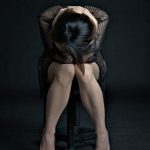 Whatever your circumstances, you got an abortion. And now you realize the pain it caused. You just can't seem to break free from the guilt and shame, even if you have repented (read Why is Repentance Necessary).
A Special Note
Or you may have been pressured or even forced into having an abortion against your will. The hurt, anguish, frustration, and lack of validation may still linger even after decades. Perhaps you blame yourself a little. Forgive yourself. Perhaps you are still bitter towards those who forced you to get an abortion. What they did was wrong, but the bitterness is not helping you heal. Here, with compassion and for remembrance, is a tangible token of validation which may help.
Forgiveness
Freedom from guilt, shame, condemnation, and bitterness is through Christ (read Eternity). And we pray that you will come to find this freedom by repentance and through forgiveness in the name of Jesus. The abortion was horrible, but Christ said "Father, forgive them," of the ones who killed Him, and He will forgive you, too. Miscarriage Moms For Life wants to help you honor your child. Recognize his/her life as valuable. Name your child (read Importance of Naming Your Child). And forgive yourself.
Participate in one of our

Seminars

in your community.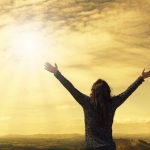 Compassion
At the memorial for pregnancy losses, we will also welcome the memorialization of the babies lost by an elective (voluntary, pressured, or forced) abortion. On behalf of our compassionate Christ, we are sharing memorials with women (and men) who aborted their children (or who learned their children were aborted).
Remembrance
You, too, will be welcomed to name your child and personalize a rock in memory of your child. God is good to all and sends rain on the repentant and on the unrepentant. We want to reflect His goodness in the hopes that those involved in the abortion may (if not already done so) repent, and that the freedom of forgiveness be experienced. John3:17, AKJV- "For God sent not his Son into the world to condemn the world; but that the world through him might be saved."