• Are you pro-life?
o Would you like more information on the personhood of prenatal children?
o Do you want to contribute information supporting the personhood of prenatal children? [Please share with us.]
 Did you experience the personhood of your child? Are you brave enough to speak up for other prenatal children?
o Would you like to see abortion become unconscionable in your state and nation?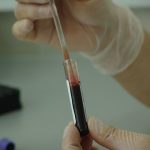 • Did you face a grim medical prognosis during pregnancy?
o Did you choose life in spite of it? [Please share your story.]
o Did you make a different choice because of it? [We want to help you grieve.]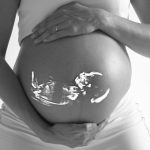 • Have you been pregnant before?
If any of the below applies, our programs, our

Seminar

and our book, When Unborn Babies Speak, may help comfort you.
Did you have a pregnancy loss? Were you unable to bury your child's body? [

We want to help you grieve.

]
Did you have an abortion for whatever reason? Your pain is real. Your grief is real. You don't have to stay imprisoned to shame and condemnation. [

We want to help you grieve

.

We want to help you find emotional and spiritual freedom.

]
Are you a family member or friend to anyone who fits any of these statements? Maybe you realize that what happened to them has affected you. Maybe you can find some benefit in partaking in this ministry. Maybe, when your family member or friend is receptive, you will be able to share something from this ministry which may help them on their journey towards healing, wholeness, freedom, and restoration.
Are you curious? Maybe you are not sure what to believe. Maybe you already have firm views and are looking for more support for your views. Maybe you have begun questioning your once long-held beliefs.
Then this site and this ministry is for you. Please stay, explore the pages, share our site with others, and contact us.