Personhood Stories
We hope these personhood stories comfort and encourage you that you are not alone, as well as inspire and embolden you to share your story with us.
One mother, early in each of her pregnancies had a dream where she saw a naked baby (for gender ID). The babies born alive to her matched the gender in the dream she had earlier in those pregnancies. So she assumed the gender of the pregnancy-loss baby was the same as revealed to her in the baby dream. No scientific proof—just belief.
Another mother told me she realized her son loved music because every time she listened to music while pregnant with him, she could feel him dancing inside her. And her elementary-aged son does like dancing to music. Experiential proof confirming a prior belief.
One had written about the determination of her terminally-ill son to keep living long enough to be born alive.
One dreamed about seeing all of her children (living and deceased) in their proper birth order and genders (though some of the lost ones were not scientifically confirmed).
One dreamed that her son introduced himself to her and told her she never got to meet him.
One man testified about seeing a girl who said she was his daughter and offered him forgiveness for him having her aborted… Continue reading...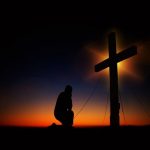 One confided hearing her son tell her that he didn't look like the decaying body she last saw and then seeing a time-lapsed video of his development since his death until what would have been his age at that point.
One occasionally hears "Mommy" and the sound of a girl running around the house.
One occasionally dreams of a girl that is age appropriate for her loss, and she believes it's her daughter.
One saw her little girl walking towards an angel.
Another also gets visited by an age-appropriate girl in her dreams, and she also occasionally feels her hair get pulled while she drives.
Reveal additional stories by clicking on "Continue reading" above.
One admits to feeling crazy for claiming to know the gender of her son based on a dream where she's using their chosen boy name (read What to Name Your Child).
One tells of their surviving twin always talking to someone before bedtime, and that twin relaying a dream about the one that didn't survive (read Womb Twin Survivors).
One dreamed of a relative coming from heaven and taking her baby back up with her on the miscarriage day.
One who complained of cramps during pregnancy was visited by a boy who apologized for the pregnancy cramps and who told her he knew she loved him (read Mysteries, Miracles, and Faith).
One had a vision of Jesus holding her baby.
One claims mother's intuition in saying she had a girl.
These brave souls admit to an unscientific, unconfirmed knowledge about their children, going beyond grieving the loss of a future with their children. When first running across them, I did not think to take note of their source and do not mean to quote them, so if you recognize your story—please, please submit your story to Miscarriage Moms For Life so that it can be properly heard. Have a similar story? We'd love to include it on our site.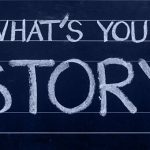 If these stories helped you, attending our Seminar and reading our book, When Unborn Babies Speak, may bring you some additional comfort.