What to Name Your Child
Whether the decision to name your child was a no-brainer for you or whether it was a difficult decision, Miscarriage Moms For Life both compliments and welcomes you to this discussion. Deciding on a name is a big responsibility. While family names may change due to marriage, most people don't change their given names, so it's a lifetime decision.
Don't stop with a nickname. While this may be tempting, give your child a real name—a "legal" name, even if you cannot register that name with a hospital or human government.
What to Name Your Child
When deciding on a name for your child, consider… [Attend our memorial for another helpful tip.]
If you've already decided on a name for the child of that pregnancy, consider sticking with it. Keeping the same name may signal to others that the child that died is irreplaceable, and you will always love that child. If you are feeling undue pressure to reserve that name for a child you get to interact here on earth longer, then figure out another name that will honor the memory of the child in Heaven (read My Baby is in Heaven).
Read more of What to name your child?...
Consider naming your child as unique and different from their siblings. Try to avoid names that seem to provoke sibling rivalry. Remember that you hope that their siblings will like to say the name of their brother or sister in heaven.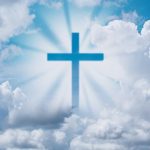 Give your child a name that—if given a private internment—you will not regret seeing on their grave marker or tombstone twenty years from now. That is the sobering reality for us. Even if you were not able to provide that, Miscarriage Moms For Life hopes to raise the funds to provide all pregnancy loss children with gravesite recognition (read Why Rocks), so consider choosing a name that will last longer than we will at such a site. Name them with respect, dignity, and love.
This may be a great opportunity to… [Attend our memorial for additional information.]
Consider giving your child a name with… [Attend our memorial for heartening information.]