For those pondering whether you should bother naming the child you lost in pregnancy, Miscarriage Moms For Life heartily recommends, "Absolutely!" For those who have already decided not to bother, we ask you to prayerfully reconsider as you keep reading below.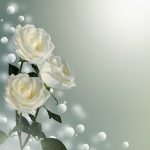 Some purposes of names include:
• Readily identifying us from the crowd. While we may ignore an occasional "Hey, you," we almost immediately recognize our name and reflexively react to hearing it.
• Linking us to our reputation, like a brand. When a recognized name is said, others react based on the associations they make with that name.
• Affirming our place and position in our families. Our children are ours, even though they are not physically with us.
• Conveying a sense of dignity, respect, and recognition as humans—being made in the image of God (read Our Babies Are Made in the Image of God).
Remember the scene from… [Attend our memorial to learn more.]
You may already be using a nickname for your child, like little bean, blueberry, little angel, or anything else. Great! Continue to say it with all the fondness you wish to convey. But giving your child a proper name denotes a level of seriousness and respect (read What to Name Your Child) that nicknames lack. It may sound like this: "We named our son in heaven David, but I like to call him my monarch butterfly because his first movements were like flutters."
Read more of The Importance of Naming Your Child...
Naming your child validates their importance to you and their worth and dignity as a fellow human being. Naming your child tells others that this was not a clump of cells or a product of conception or less than human. Naming your child expresses that they were a real human being with a soul, that you love. Some won't understand this. But name them anyway—for your child and for yourself.
Naming your child signals… [Attend our memorial to learn more.]
Miscarriage Moms For Life emphasizes the importance of naming your child because God made them and loves them. Name your child because you love them and they deserve it.