Volunteer Seminar Service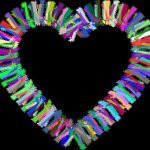 Seminars take tEAMWORK
A lot of work goes in to a seminar. We currently do not have enough staff to hold a seminar without additional volunteers, and we welcome the help. Please keep reading below to see how you could help.*
Does your community already have a Miscarriage Moms For Life memorial in place?
If not, please read the next section before proceeding with this section. If so, this is the section for you. You may consider asking your men's ministry and women's ministry group to assist, or you may assist as an individual. Each seminar has several needs, including:
ADVANCE NEEDS:
• Securing an appropriate venue (approximately 5 hours + 2 hours or more)
• Table coverings for the artwork and rock sealing (disposable-WILL get messy)
• Table coverings for lunch (washable or disposable)
• Seminar announcement and pre-registration
• If at a church, invitation for clergy to open the services with prayer
• Art supplies [paint brushes, plastic cups & plates, permanent markers, outdoor mod podge, clear UV sealant, etc]
• Gift bags, tissues, candles, candle holders (depending on candle type), other items appropriate for care packets
• Additional candles and candle holders (depending on candle type) for multiple losses
• Receipt, assembly, and storage of Care Packages
• [Depending on distance and other factors] Preparation of rocks
• [Depending on distance and other factors] Counting 3K pebbles into plastic jar
• Memorial board (sanded and safe for bare hands handling) preparation and storage
• Memorial cloth (to cover the board) and holders on the four corners
• Seminar handouts, Memorial bulletin, Cards/flyers/pamphlets
• Business licensing???
DAY BEFORE and/or DAY OF:
• Setting up tables and chairs for the activities and meal (Please advise of the size and number of table coverings needed.)
• Fans / ventilation for rock sealing area
• Dehumidifier
• Rock handler and sealer(s)
• Providing snacks and drinks (for before and/or after lunch)
• Providing lunch (main, sides, dessert, drinks – something light and healthy)
• Technical support-sound system, video, etc.
• Manning the sign-in process
• Yellow or white roses (enough for each participant to take home with them at the end)
• Photographer and/or videographer
• Tents set up at grave site
• Grave memorial unveiled (shortly before first ceremony, if applicable)
• Memorial board and memorial cloth set up (shortly before ceremony)
• Step stool to be used at grave site
• Traffic usher and/or parking barricades to guide participants to gravesite
• Participant head counter
• Prayer support, to pray before, during, and after the event
• "Seekers" who will help overwhelmed individuals resume participation
• Clean-up during and after the event
Would you like to help establish a Miscarriage Moms For Life memorial?
If your community does not already have a MMFL memorial in place, in addition to the above, these things will also be needed before we can host our first seminar in your area for your community:
• Community interest – (is the community large enough to support a memorial)?
• Securing of a gravesite that will allow our memorial
• Contacting area memorial makers to arrange making the fronts and backs and installing memorial (long lead time normally required)
• Contacting metal fabricator to assemble side pieces
• Storage, painting (multi-layers), and multi-sealing of side pieces for installation
• Transporting the finished side pieces to gravesite at time of installation
• Protective covering over the memorial after it is installed until the seminar date
• Coordinating the fulfillment of the needs in the section above
* Several items in the lists above can be purchased by us and shipped to a designated local coordinator before the seminar. Preapproval is required to receive reimbursement for materials (especially food, etc. that would be best handled locally) if purchased separately.