The importance of validation.
Miscarriage Moms For Life believes that there are things beyond man's wisdom. There are things we, as humans, cannot grasp with our intellect. Unfortunately, when we experience these things and try to share them with others, we are often met with unbelief, a cold shoulder, criticism, etc. We do not get validated. The importance of our children to us does not get validated. The importance of validation can be seen by the effects of its absence.
We don't feel validated when…
• Medical… [Attend our memorial for information on this point.]
• Abortive… [Attend our memorial for information on this point.]
• We are afraid of being labeled as crazy for sharing the uniqueness of our children. Some of us have learned things about our children (whether through dreams, microchimerism (read Life Affirming Microchimerism), intuition, etc.) that we would love to share (read Personhood Stories). —who doesn't like to talk about their children? —but we are intimidated into silence by the lack of scientific ways to prove our knowledge.
• We are belittled or demeaned for grieving a child we may have only known about for a few days. That specific child—no matter how long he or she lived, is deeply loved by us and can never be replaced.
Hence, the importance of validation.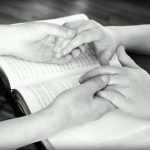 When we are validated...
• Instead of isolation, we feel a sense of acceptance, understanding, and belonging.
• Instead of shame, we feel heard and respected.
• Instead of worthless, we feel valued and loved.
• Instead of fear, we feel like we can trust you with our feelings, our hearts, and our souls.
Suggestions for validating us include…
• Being there for us with a nonjudgmental ear.
• Reflecting our feelings back to us in an understanding way.
• Remembering silence is golden if you are unsure what to say. But a heartfelt "I can't imagine how you feel" or "My heart goes out to you" or similar helps.
• Genuinely weeping with us in empathy (read Importance of Funeral Rituals).
Grief can be an isolating time, and child loss is painful. Minimizing the significance or reality of our loss, perhaps because we were the only ones who experienced our child's life, sends us the wrong message. But it helps when we believe that others do care about us and about our children. Validating their lives as important helps us in our grief process and opens up ways for us to grieve and heal in healthier ways.